Approximately half of all Americans experience some type of hemorrhoid symptoms by the age of 50. It can be a difficult and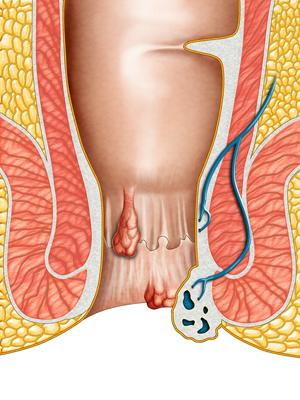 uncomfortable topic to discuss, but it is an incredibly common condition, so if you are experiencing symptoms, you are not alone. The gastroenterology team at the Digestive and Liver Center of Florida in Orlando provide diagnosis and advanced treatment options for hemorrhoid pain and symptoms.
Hemorrhoid Treatment in Orlando, FL
Hemorrhoids (also known as piles) are caused by swollen veins around the anus or lower rectum. They can develop internally or externally, and the symptoms can range in severity from mild discomfort to considerable pain and bleeding during bowel movements. Although many cases can be treated conservatively with over the counter products, some cases may warrant treatment by a doctor depending on your symptoms.
The most common symptoms include:
Pain and discomfort
Itching or sensitivity
Bleeding during bowel movements
Swelling or a lump near the anus
When to See a Doctor
Always consult a physician if you experience bleeding during bowel movements, as it can also be a sign of other problems like colorectal cancer. If over the counter treatments do not provide relief or if your hemorrhoids are very painful, you should see a doctor. Also pay attention to the color and any changes in your stool. Maroon colored stool can be a sign of bleeding, even if you have not noticed traces of blood.
Anyone can develop a hemorrhoid. Certain factors like eating a low fiber diet and chronic constipation are common causes of hemorrhoids. Dehydration and a sedentary lifestyle are also common risk factors.
Hemorrhoid Relief in Orlando, FL
For more information about the best prevention and treatment options for hemorrhoids, contact the Digestive and Liver Center of Florida by calling (407) 384-7388 to schedule an appointment with a gastroenterologist in Orlando today.